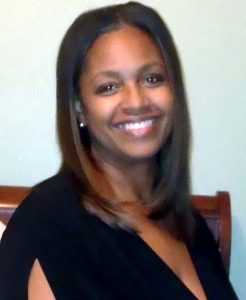 Velina Watson-Mouton is the oldest daughter of six children born to Loretta and Odell Watson. She grew up in the rural community of Cato located in an unincorporated area of North Little Rock. The first black child to integrate Sylvan Hills Elementary located in the PCCSD, she experienced her first encounters of racial discrimination at a young age. She understood her parent's determination to secure the best education possible for their children and did her part to become academically successful. After this first, Velina paved another first as Miss Teenage Little Rock in 1976 and represented the state of Arkansas at the National Miss Teenage America Pageant where she danced on stage with the late comedian, Bob Hope. In 1978, she was crowned Miss Black Arkansas and traveled to Philadelphia, PA for the National Miss Black America Pageant.
Watson-Mouton continued her education at Sylvan Hills Middle and eventually graduated from Sylvan Hills High School in 1977. In the fall of 1977, she began her college career at the University of Arkansas, Fayetteville as a Speech Communications major. She pledged the Lambda Theta chapter of Delta Sigma Theta in Spring 1980. Velina received her bachelor's degree in Speech Communication in Spring 1981. She decided to continue her education in Speech Communication as a teaching assistant in graduate school. In 1984, she received her Master's degree in Speech Communication.
Her work experience includes library science automation and information technology. She is active in her church Music ministry and working with youth. She is the mother of three very talented children.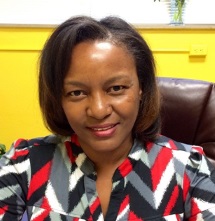 Sherry Smith, MBA, is a Juvenile Probation Officer for Pulaski County Juvenile Court. She began her career in Law Enforcement in 1994, with adults.   After working with adults, she realized that her time would be better spent assisting youth to become successful adults.  She has worked with youth and youth organizations for the last 20 years to make sure children have the essential tools to become productive adults.  She believes we all carry the responsibility of making sure children are college or career ready.
Sherry is the president of Write It Right, Inc.  It is a grant writing, evaluation and training business she has operated since 2000.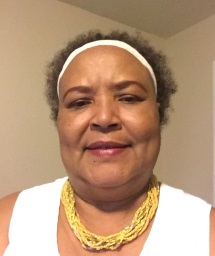 Deara Threet lives and works in the City of Little Rock, AR. Deara has been employed at  the local non-profit agency, New Futures for Youth, Inc. for over twenty-years where she has held the positions of Research and Evaluation Analyst, Manager of Information Systems and currently  Program Specialist for Youth and Community Development.
Deara earned an Associates of Arts Degree from Monterey Peninsula Junior College in Monterey, CA. and a Bachelor of Arts Degree from Philander Smith College.
Katrina Skinner
Little Rock, AR
Katrina Skinner is new to the Little Rock area. Ms. Skinner is a licensed attorney who practices in Denver, CO but anticipates opening a local firm sometime in 2016. She holds an undergraduate degree in History with a minor in Spanish, and a JD from the University of Denver. Prior to practicing law, she worked in the financial industry providing investment advice to those who cared to listen. She learned all too well that what goes up, must come down, and after the dot.com days, turned her focus to practicing law. Ms. Skinner has a diverse practice that has taken her around the world and has taught her that the wheels of justice turn ever so slowly. Although she stays closer to home these days, she continues to provide effective solutions for complex legal problems to clients from all walks of life. A mother of three daughters, Ms. Skinner believes education is the key to success in all areas of life. As a new board member of the Cornerstone Scholarship Charitable Trust, she looks forward to working with the other board members and scholarship recipients to ensure that the legacy created by Loretta Watson continues and that more Arkansas youth will have the opportunity to obtain an education that will lead to successes beyond their wildest dreams.

Orville Abrams. C.P.A.
Little Rock, AR
Herbert  Brooks
Board President Emeritus
Retired Educator
Little Rock, AR